A new house!
Added: 20 Mar 2017
Milling is now underway at Dunbeag for our new massive timber construction. Selected softwood timber is being milled on the lucas mill directly where it was felled. A logistical nightmare with large timbers needing safely transported to the mill then to the timber stack.
New Hydro Scheme
Added: 22 Jun 2015
A brand new 50kw hydro scheme has been installed at Dunbeags Eas an Duin burn.
Local Produce Market 5th May 2012
Added: 02 May 2012
Come along to Kames Recreational Hall to see what cottage industrious people we are. From venison to vegetable plants and salad leaves to eggs. Meet up for a cuppa, a blether or your lunch! 10am until 2pm.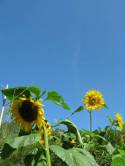 Permaculture Course 5 May 2012
Added: 02 May 2012
This year we are hosting a site visit for 15 students from central belt and Glasgow to look at forest gardens, sustainable buildings and low impact living.

Forest Schools now in Argyll
Added: 25 Sep 2011
We have received a recent upsurge in Forest School enquiries. Thanks to the recent funding support from the North West Argyll Forest Education Initiative, Michaela is now working with 2 local Argyll schools once a week engaging the kids with their local woodlands. North Bute Primary, Rothesay Primary, Arrochar Primary and Innellan Primary have all recently had forest schools delivered.

FEI is a partnership voluntary organisation who aims to extend and support woodland recreation and education.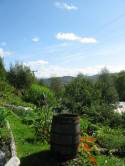 Permaculture Course - Sunday 30th October 2011
Added: 25 Sep 2011
Arranged by Scotland Permaculture Association, Contact Sally Wilkin at Kilmartin Museum for more details.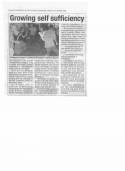 Reforesting Scotland annual gathering comes to Dunbeag
Added: 31 Oct 2009